Welcome to Bottom Time Cafe!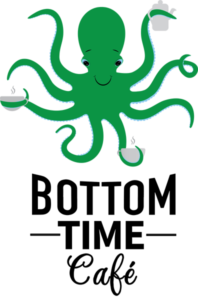 We are located at Nature Island Dive on the Bayfront in Soufriere, Dominica.
Our menu is simple, but healthy and delicious!
LIONFISH SANDWICH – $15
FRESH FRUIT SMOOTHIE – $10
FRESHLY GROUND COFFEE – $5
ESPRESSO – $5 for SIigle Shot & $8 for Double Shot
CAPPUCCINO & LATTE – $8
Prices are in Eastern Caribbean (EC) Dollars. USD $1.00 = EC $2.70.
Learn more about Lionfish! Read "The Story of Lionfish in Dominica"
See what our customers are saying. Some claim we have the best coffee on island!