Our FLEXI-Dive Package for "Work in Nature" Guests
"Work in Nature" in Dominica
Following the recent success of Dominica's "Safe In Nature" Program (which allowed people to enjoy Dominica's amazing natural sites while still under quarantine), the island has announced "Work in Nature" which is perfect for Remote Workers and Digital Nomads. The program encourages people who wish to temporarily work away from their home country to come to Dominica, to experience a work-and-life balance on our beautiful Nature Island.
Dominica has kept itself relatively safe with strict COVID protocols; we are proud to have successfully kept community transmission of the corona virus at bay. Despite being slightly harder to travel to Dominica, many people have arrived here to work remotely in Dominica and are content to remain here, rather than return to their home country for work.
Since the latter half of 2020, Nature Island Dive has been catering to many of these remote workers. Our great location within the Soufriere Scotts Head Marine reserve allows us to meet their unique needs. We sit within a 5-minute boat ride of the island's top 20 dive sites and can easily accommodate the last minute demands of a remote workers and digital nomads!
How it Works
With our new Dive Flexi Plan, you simply buy a Dive Package — either 6 or 10 dives — and you are allowed total freedom of when to make your dives. Traditionally a package had to be done as daily 2-Tank dives, but this does not allow working people freedom to simply come down and grab a dive any morning or afternoon.
If you are working in the Roseau environs, you can be diving on Dominica's most incredible dive sites with Nature Island Dive in under 30 minutes. Afternoon dives at 4 pm have always been one of our favorite times to dive, but this used to come with a Premium Dive Charge. Now, as part of the Flexi Dive Package, you can do it every day!
If you are not a certified  diver, the Dive In Nature Flexi Plan will also allow you to get certified on the timeline of your choice, with total flexibility.  Or perhaps you want to enjoy any of our PADI or SSI specialty courses?  All this can be organized under our Dive in Nature Flexi Plan!
By the end of this year things will be getting back to normal, our boats will have more divers, and this level of flexibility will disappear. So be sure to enjoy it while you can. 
Simply call or Whats App +1 (767) 245-6505 or email us at Nature Island Dive to arrange your dives.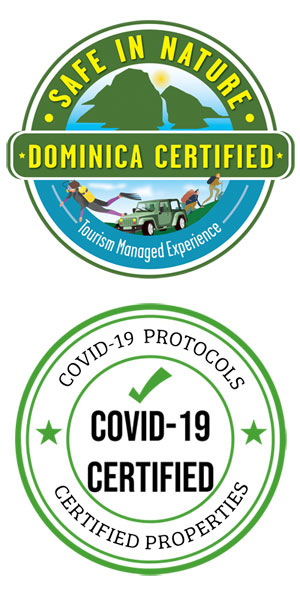 See what our guests are saying about us!