COVID Protocols: Nature Island Dive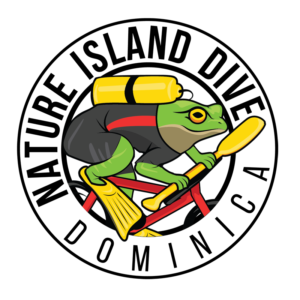 We at Nature Island Dive are concerned for your safety and ours. Keeping in line with our philosophy, we have established procedures for keeping us all as safe and healthy as possible.
Our procedures break down as follows:
Meet & Greet Protocols
Scuba Gear Sanitization Procedures
Public Spaces – Dive Shop, Classroom, Bottom Time Cafe & Office
Meet & Greet Protocols
When we welcome you to Nature Island Dive, you will be asked to sanitise your hands before entering the dive shop.
We will provide clean (disinfected) pens for filling out your paperwork and then explain our specific procedures to you.
Our bathroom doors have handles that allow you to open them with your elbow, to cut down on surfaces that need to be touched.
Scuba Gear Sanitization Procedures
Disinfection Procedures
All Equipment used by divers, snorkelers or boat passengers is disinfected after use and then hung up to thoroughly dry. In particular, the following equipment is ALWAYS disinfected before re-use.
Regulator mouthpiece (primary and secondary)
Snorkel
BCD oral inflator
Mask
---
Disinfection Solution
Our equipment is disinfected with solution based on the following recommendations by Divers Alert Network DAN) and the Center for Disease Control (CDC).
When using bleach, we use gloves, mask, and eye protection to mix the solution Our solution is mixed in a well-ventilated area using cold water, as hot water can decompose the active ingredient.
The CDC recommends a solution of 1/3 cup bleach per gallon of water (22mL bleach per L water) with a soaking time of 1 minute for hard, nonporous surfaces. This relatively weak 2% bleach solution and short contact time should not cause damage to scuba regulators
Public Spaces
Our Dive Shop Staff maintain good hygiene by washing hands frequently and regularly and by disinfecting high-touch areas (including fill stations).